BT16-144-SR - Marcarita, Angel of Universe 11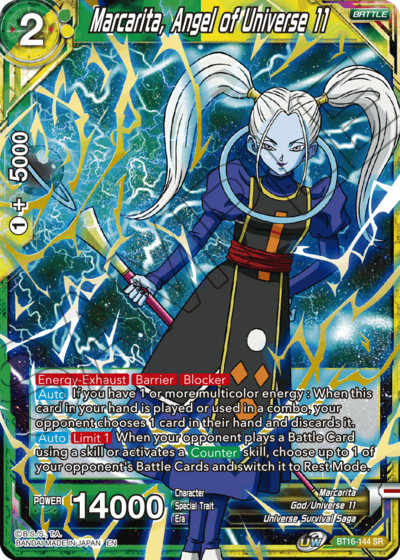 Description
Fuite d'énergie
Barrière
Bloqueur
Auto.
If you have 1 or more multicolor energy : When this card in your hand is played or used in a combo, your opponent chooses 1 card in their hand and discards it.
Auto.
Limite 1
When your opponent plays a Battle Card using a skill or activates a
Contre
skill, choose up to 1 of your opponent's Battle Cards and switch it to Rest Mode.
Autres versions
Produits scellés
Decks de la communauté